Stay in Discovery Bay Jamaica - Top 5 Reasons Why
When you think of Jamaica, you probably think of either Montego Bay, Ocho Rios or Negril with their large all-inclusive resorts. Typically lumped with Ocho Rios, you've probably never heard of Discovery Bay Jamaica.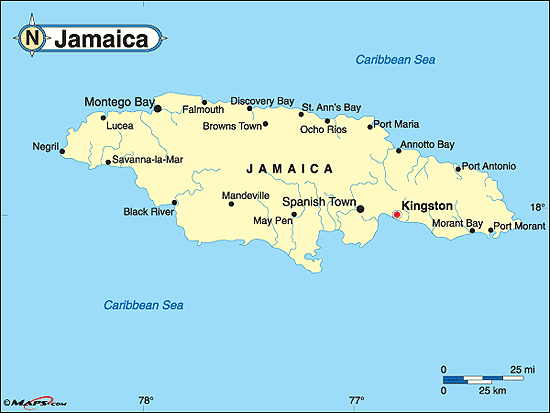 Well, you're in for a wonderful surprise.
Where is Discovery Bay Jamaica?
Located between the top two tourism meccas, Ocho Rios and Montego Bay, Discovery Bay has proven that it's no step-sister. It's a bona-fide resort area, spanning about 10 miles, that is a well-kept secret from the average visitor to Jamaica but not to Jamaican families who have known about this area for years. Many have either built weekend homes here or vacation here themselves.
1. If you want to have the most diversity in attractions and experiences without having too long of a drive …
Located 50 minutes from Montego Bay, 20 minutes from Falmouth and 35 minutes from Ocho Rios, Discovery Bay delivers on that count. Over 30 attractions or activities in under 30 minutes … more than a dozen within a 5-minute drive including some of the best on-river activities in Jamaica.
2. If you really have the travel bug and want the opportunity to see as much of the island as possible …
Discovery Bay's central location makes day-tripping really easy. You could go to almost any location in Jamaica for a day trip from our area and not be bone-tired the next day. You would waste precious vacation time just recuperating from the trek if you tried that while staying in Montego Bay, Negril or Ocho Rios.
3. If you want some privacy where you can just relax in peace …
Tourism in Discovery Bay is primarily in the form of villas. The town is never over-run with tourists … no hair-braiders on the streets, no high-pressure vendors trying to sell you things you don't want.
4. If you don't want to chance being on the rainy side of Jamaica …
Discovery Bay – Rio Bueno area has perhaps the highest chance of having good weather of all the areas on the North Coast. Showers here tend to disappear just as quickly as they came. If there is heavy or prolonged rainfall in Discovery Bay, it is most likely a regional oddity affecting the North Coast.
5. If you expect a sense of place on your vacation and want some exposure to the real Jamaica, at your comfort level …
Lovely beaches abound but Discovery Bay offers so much more than the stereotypical Caribbean or Jamaican vacation centered around sun, sea, and sand.
The Discovery Bay/Rio Bueno area is intertwined in Jamaica's rich history.
Columbus landed in Jamaica in 1494. Some say he landed in Discovery Bay and even more say it was in Rio Bueno Harbor. Records suggest he sailed into Discovery Bay looking for freshwater. Finding none, he named the place Puerto Seco (Dry Harbor) and he sailed west to a similar horseshoe-shaped harbor. There he discovered a river which he named Rio Bueno. Regardless of the debate, we are in the center of history.
So there you have it. Those are our top 5 reasons why we chose to build our home, Mais Oui Tennis & Spa Villa, in Discovery Bay, Jamaica. Hosts of happy guests tell us that we made a wonderful decision!
For those who want an experience that marries privacy, luxury, high-touch personalized service, unparalleled amenities, and sustainability, look no further than our 8-bedroom staffed villa, Mais Oui, the perfect choice for family vacations and celebrations.
Get your family and friends together and come see for yourself.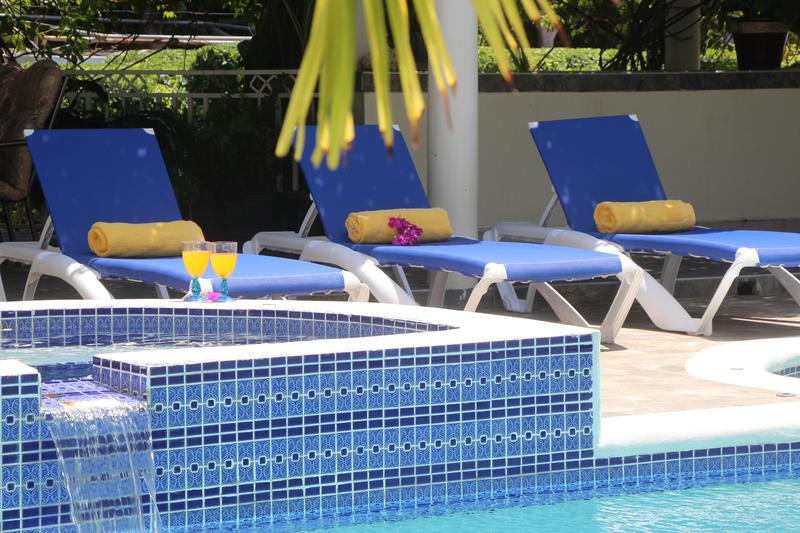 Til next time.
Think and dream Jamaica!
Sherry, Darrell, and Darrian
Considering a visit to Jamaica with a group? Contact us today for more information about, Mais Oui Tennis & Spa Villa, our boutique 8-BR ocean view Jamaica villa rental experience in beautiful Discovery Bay, Jamaica. Perfect for multi-generational families and groups, retreats, and intimate destination weddings and vow renewals.
Visit our website: https://MakeItJamaica.com
Give us a call: 833.624.7684 (toll free) or 914.709.0457
Like us on Facebook: https://facebook.com/MakeItJamaica
Follow us on Pinterest: https://pinterest.com/makeitjamaica
Subscribe to our YouTube channel: https://youtube.com/MaisOuiVilla
Follow us on Instagram: @MakeItJamaica
Sign up for our newsletter and immediately get our Free Discovery Bay Insider Guide to discover what you won't find in the guidebooks.